Online diagnosis
We can perform your diagnosis via chat
We are available during working hours:
9:00 am to 7:00 pm
When you ask for a hair transplant estimate, it is essential that you ask both the number of follicular units and hairs that are going to be transplanted. This amount depends on the capacity of the donor area (nape/ and sides) and the needs of each person. To understand the difference between follicular units and hair, we advise you to read the following article: Difference between follicular units and hair.
At BJ-CFS Hair Group, the surgeons perform the procedures, and not the assistants, as is the case in the vast majority of hair clinics, which is totally prohibited. The surgeons are responsible for extracting the follicles from the donor area and making all the incisions where the follicular units will be implanted, taking into account the appropriate inclination, direction and density to obtain completely natural aesthetic results. This is the doctor's signature! It is very important that you take into account this determining factor when comparing budgets. Generally, prices that are too low are calculated on the assumption that the doctor does NOT perform the operation but technicians (who may be in training). So, although it considerably reduces the price, it also influences the final aesthetic results.
Before taking a decision, we advise you to read the following article: Prices of hair transplant
INCLUDED IN OUR HAIR TRANSPLANT COST
ONE DAY procedure with the revolutionary NEW FUE Dense-Sapphiro or DHI technique, the only technique that allows regeneration of 30 to 40% of the follicles extracted from the donor area and the least aggressive of the market.
Medical fees.
Operating theatre expenses.
Anaesthesia and sedation.
PRP session on the day of the operation.
VAT.
Unlimited post-operative follow-up.
Written guarantee of results.
Sapphire or DHI Implant technology
Conservation of follicles in plasma and in thermic process.
Range of products (mousse and regenerating serum) for post-operative hygiene.
To get an estimated budget, you can send us photos through our Chat. We will be happy to answer as soon as possible (during office hours). In addition, we encourage you to discover the hair clinics of the CFS Group in Spain:
Case 1

We have to evaluate if a hair transplant procedure is really needed, in which case, we have a promotional formula for obtaining satisfactory density at the hairline.
Case 2

Case 3

Case 4

In order to cover the entire top of the head with hair implants, it would be necessary to put in at least 8,000 follicular units (approximately 17,600 hairs). Generally, the donor area doesn't allow for the extraction of this amount in a single session (except in exceptional cases).
For the first hair implant procedure, we recommend a minimum of 2500 to 3500 follicular units (depending on the capacity of the donor area) or 5500 to 7700 hairs to be distributed on the anterior part of the head (frontal) and later, depending on the need, another operation to fill the back part (crown).
Examples of Case 4:
Case 5
Case 6

In this case we can advise you on alternative solutions to a hair implant.
How many implants do I need and what will be the price?
Personalised online diagnosis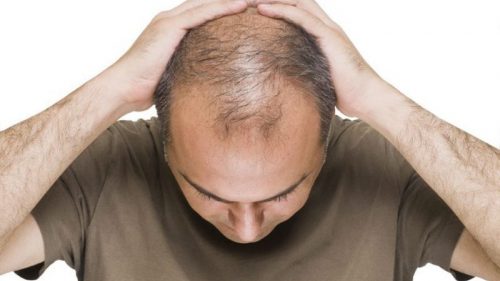 Number of follicles and price according to the receptor zone
From 1990 to 5590 euros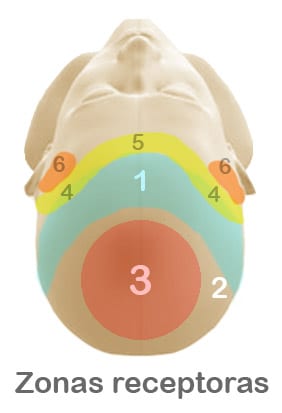 APPROXIMATE PRICE IN EUROS (€)
RECEPTOR ZONE
Follicles
FUE Method
Zone 1
Frontal Zone
2500 – 3500
5090-5590
Zone 2
Wide Crown
3000 – 4000
5590
Zone 3
Wide Crown
1500 – 3000
3590 to 5590
Zone 4
Small temples
1000 – 1500
1990 to 3590
Zone 5
Hairline and frontal zone
1000
1990
Zone 6
Temple
1000
1990
Zones 4+5
Hairline and Temples
2000 – 2500
4590 to 5090
Zones 1+4+5
Pronounced Temples
2500 – 3000
5090-5590
In addition, at CFS Hair Clinics, we provide several economic options for our patients and allow them to finance their treatments. In fact, the hair transplant can be financed with comfortable terms for as little as 47.35€ per month.
This form of payment, together with the certification that we provide in writing before carrying out the procedure, gives our patients complete confidence.
Do not hesitate to contact us for more information.
Special rates for groupsof 3 or more
Small Session Pack
Up to 1,500 follicular units (around 3,300 hairs): 1,990 Euros.
Medium Session Pack
Up to 2,500 follicular units (around 5,500 hairs): 2,990 Euros.
Mega Session Pack
Up to 5,000 follicular units (about 11,000 hairs): 3,990 Euros.
From 5 people on, the group organizer will benefit from a totally FREE procedure!
The advantage of choosing one of these packs is that you avoid having to travel far, you stay in your country, it's the same language, you benefit from follow-up in the same place where you are operated (post-operative care) and surgeons alone perform the operation, the aseptic conditions correspond to Spanish standards and you have a written guarantee.
If you are interested in forming a group and you don't find enough people, we have created a sign-up list for hair implant packs. As people sign up, groups will be formed to benefit from this special offer.